Story
Our founders joined VaynerMedia and Gary Vaynerchuck in early 2015, with the goal of incubating a technology company inside a growing advertising agency.

For several years we ran the business in stealth within the media department, serving under the code name "Greenman". We officially split away from VaynerMedia in 2018 to launch Tracer and began signing new direct clients.

Today we power some of the most respected brands, agencies, dtc, and tech companies on the planet.
Founders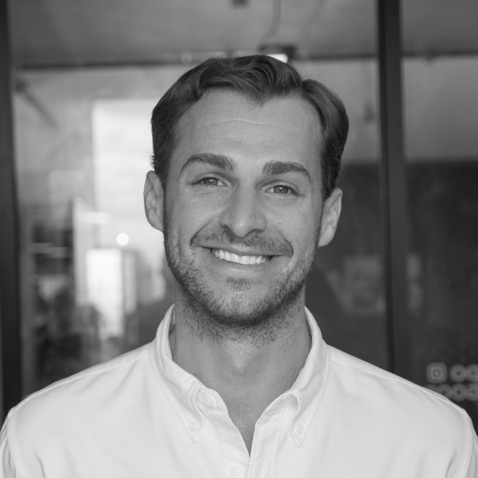 Jeff Nicholson, CEO & Co-Founder
Jeff has been innovating in the media and tech space for 15+ years. Before joining Tracer, he was the first Chief Media Officer at VaynerMedia, where he spent five years scaling the business globally. He has also served as the Head of Ads at SocialCode, which was the largest spending agency on Facebook in North America. Prior to that, he was VP of Ads at LeadKarma, which sold to BankRate for $30MM. Currently, he sits on the advisory boards of Roku, Pinterest, and NextDoor.
Leighton Welch, CTO & Co-Founder
Leighton graduated from Harvard in 2013, with a degree in Computer Science and Economics. He has worked with Jeff at three companies over a 7 year period, providing economies of scale through technology. Prior to becoming the Chief Technology Officer at Tracer, Leighton was the Director of Consumer Insights at SocialCode, and the VP of Engineering at VaynerMedia. He has spent his career pioneering in the ad tech ecosystem, running the first ever Snapchat Ad and consulting on commercial APIs for some of the worlds biggest platforms.
Values
Winning Together
Individuals don't scale – teams do. It's not about what you can accomplish individually; it's about impacting what we can accomplish together. Share ownership, lend a hand, and empower others.
Creating Transparency
Transparency is in the DNA of what we build, as well as who we are. Ask questions, share answers, reach out for help, and challenge expectations across the board. Do so in a way that is accessible to everyone.
Reason Above Rank
The best ideas can come from anywhere, and the quality of the solution will always outweigh the source. It is the responsibility of all team members to facilitate discussion, be receptive, and objectively determine the path forward.
Proactive Leadership
Leadership is an action to be taken, not a title to be given. Set a positive example, put the goal first, and look for ways to improve at scale. Leadership opportunities, big and small, are always out there - if you're willing to look.
Building Community
Our community is built on trust, humility, mutual respect, and a commitment to our values - in how we act, listen, and lead. Each person helps make Tracer a place to take risks, speak up, and feel heard. The strength of our community starts with its members and extends past our walls.